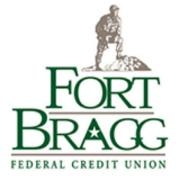 Corvallis, OR.— IMS Integration, Inc. (IMSI) a leading provider of customized IT solutions for credit unions, announced today that Fort Bragg Federal Credit Union, a $399 million asset credit union based in Fort Bragg, North Carolina has committed to IMSI for Online Account Opening and Web Loan Application Services.
The advanced architecture of IMSI' OAO and WLA allows for a fully customized, tight integration into Keystone, and it's designed to incorporate your credit union brand and image. The application delivers a streamlined user experience, and its comprehensive workflow
About Fort Bragg FCU
Fort Bragg Federal Credit Union is a not-for-profit financial cooperative owned exclusively by its members and regulated by the National Credit Union Administration (NCUA). Chartered on April 18, 1960, we exist primarily to promote thrift amongst our members.
About IMS Integration
IMSI caters to credit unions by offering a wide array of solutions to common and not so common challenges. We've combined our top-notch customer service with a suite of products and services like Web Loan Application, Online Account Opening, custom web development and integration, e-statements, e-notices and more. Our goal is to become your trusted credit union solutions provider. Visit us to learn more at www.imsintegration.com.
Media Relations:
Lauren Yokum
Marketing Specialist
Information Management Solutions, Inc.
888.356.6043
lauren.yokum@cusolution.com
Additional Contact:
Patrick Arthurs
Chief Software Architect
888.356.6043
parthurs@imsintegration.com