White Papers / Content Library
Full resource for those big details.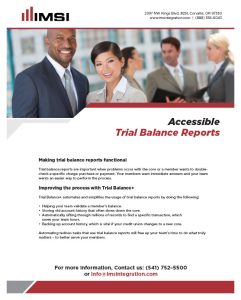 Accessible Trial Balance Reports
Trial balance reports are important when problems occur with the core or a member wants to double-check a specific charge, purchase or payment. Your members want immediate answers and your team wants an easier way to perform the process.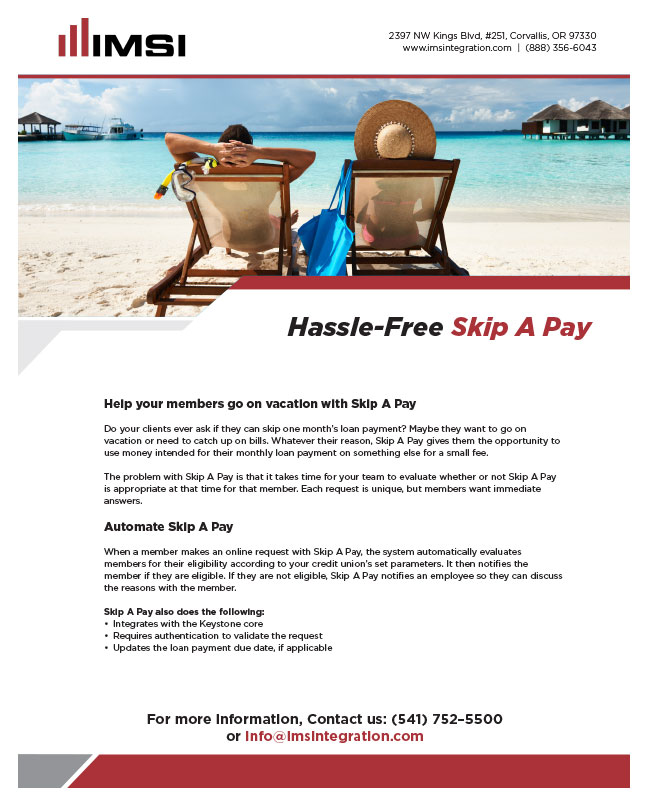 Hassle Free Skip A Pay
Do your clients ever ask if they can skip one month's loan payment? Maybe they want to go on vacation or need to catch up on bills. Whatever their reason, Skip A Pay gives them the opportunity to use money intended for their monthly loan payment on something else for a small fee.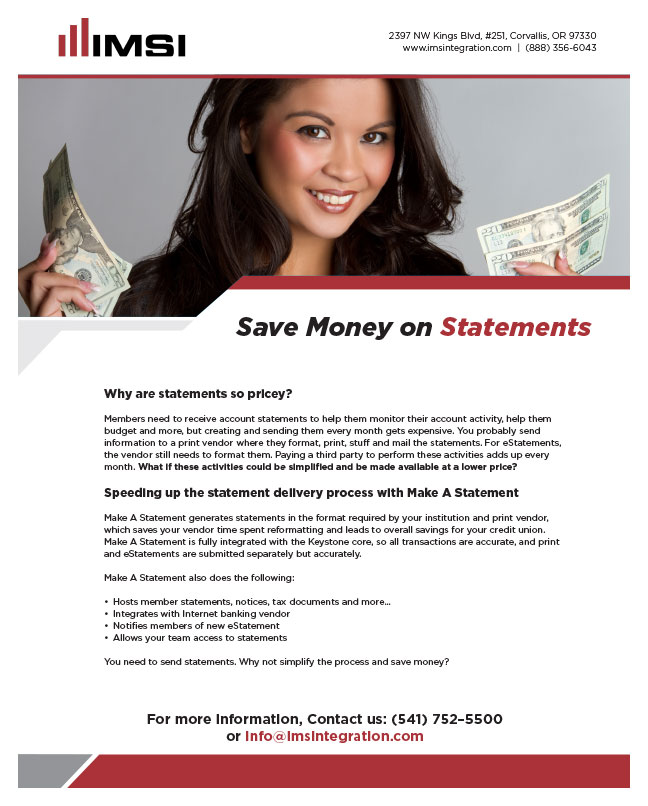 Save Money On Statements
Paying a third party to format e-Statements or a print vendor to format, print, stuff and mail statements adds up every month. What if these activities could be simplified and be made available at a lower price?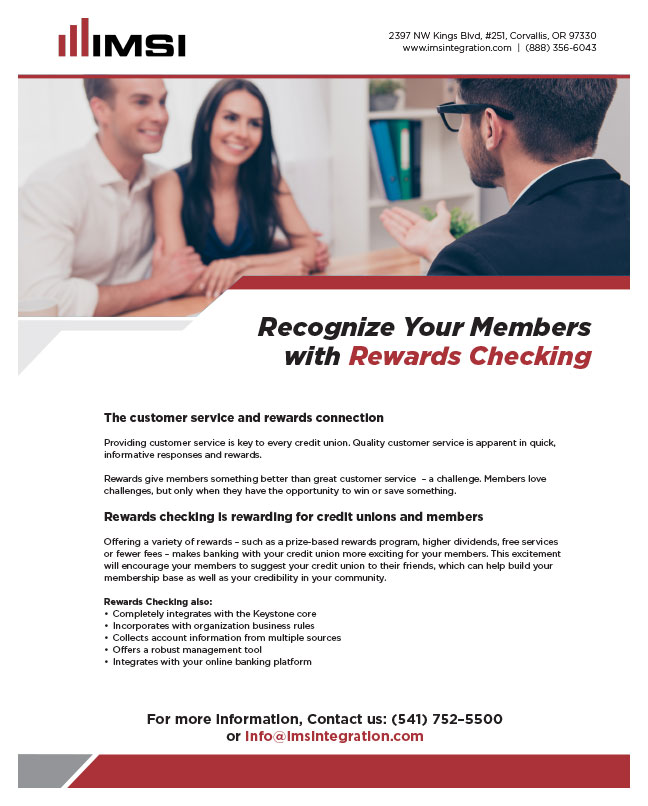 Recognize Members with Rewards Checking
Rewards give members something better than great customer service – a challenge. Members love challenges, but only when they have the opportunity to win or save something.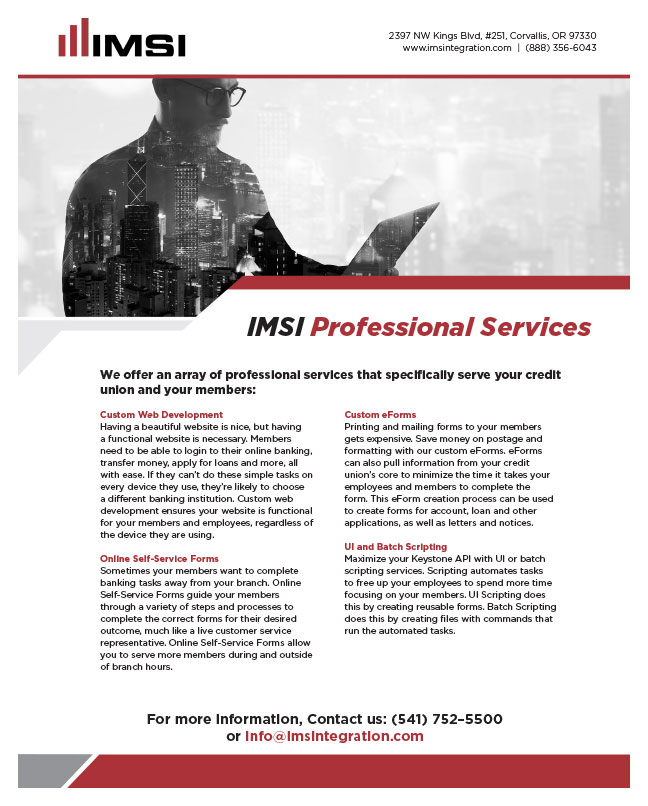 IMSI Professional Services
We offer an array of professional services, including Custom Web Development, Custom eForms, Online Self-Service Forms, and UI and Batch Scripting, that specifically serve your credit union and your members.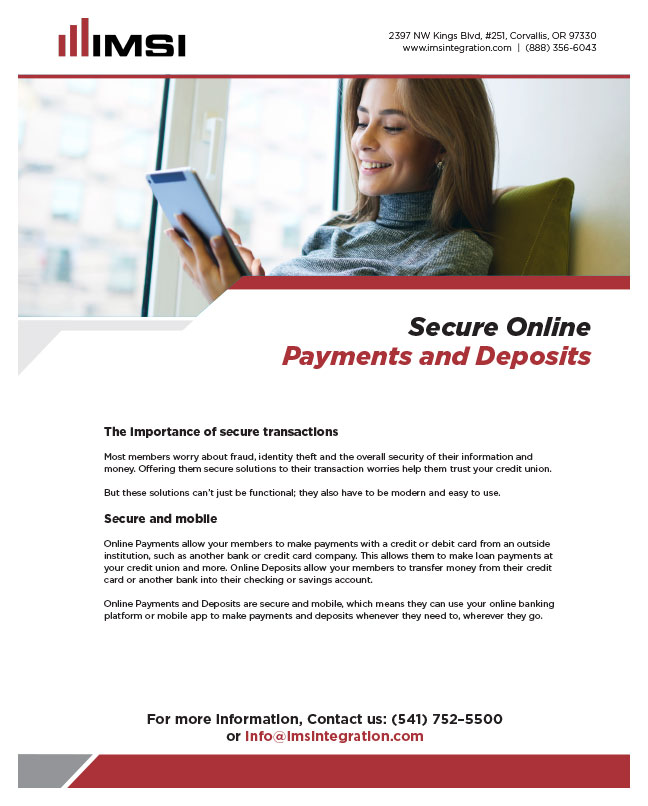 Secure Online Payments and Deposits
Most members worry about fraud, identity theft and the overall security of their information and money. Offering them secure solutions to their transaction worries help them trust your credit union. But these solutions can't just be functional, they also have to be modern and easy to use.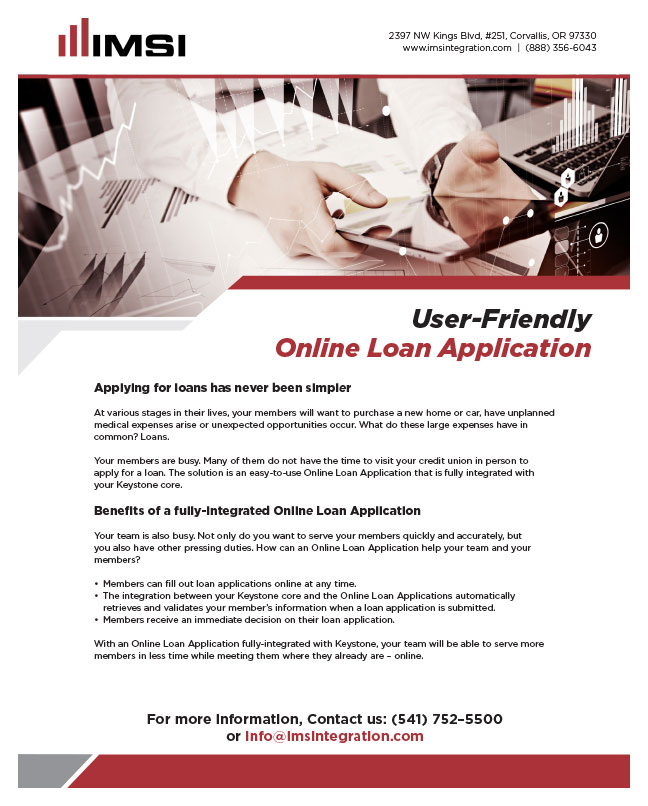 User-Friendly Online Loan Application
Your members are busy. Many of them do not have the time to visit your credit union in person to apply for a loan. The solution is an easy-to-use Online Loan Application that is fully integrated with your Keystone core.
Online Courtesy Pay +
Members will overdraft their accounts. They will attempt to purchase something without sufficient funds. Then they will call your office frustrated when they are declined. How can we resolve this? Courtesy pay.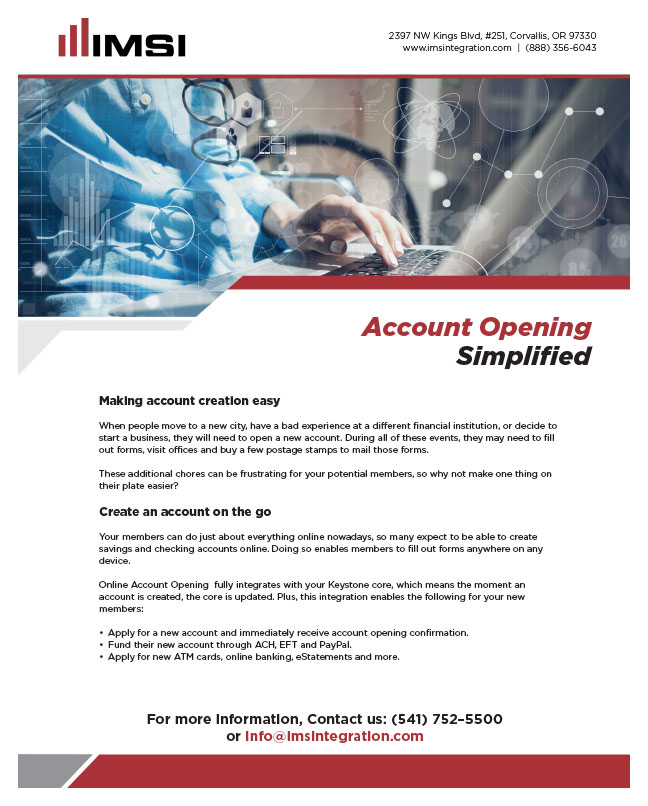 Account Opening Simplified
Your members can do just about everything online nowadays, so many expect to be able to create savings and checking accounts online. Doing so enables members to fill out forms anywhere on any device.