Comprehensive Services & Solutions from Credit Union Experts

We offer KeyStone Solutions for web loan applications, online account opening, skip a pay, reward checking, and now Infuzion.

From eStatements and eNotices to Web Loan Applications, Online Account Opening, and Trial Balance+, we've got you covered.

We offer Custom Web Development, UI Scripting, Batch Scripting as well as Electronic Forms.
KeyStone Solutions
Premier Solutions for KeyStone Users
Infuzion - NEW!!

Infuzion is an extremely powerful tool developed to streamline complex functions without the need to develop scripts or understand or build Java.
Learn More →
Web Loan Applications

Our online loan applications tightly integrate with KeyStone to retrieve or validate members and bring the web transaction into the the KeyStone core.
Learn More →
Corelation Solutions

Software solutions to enhance the KeyStone core.
Learn More →
Online Account Opening

Our online account opening solution is fully customizable and tightly integrated into KeyStone.
Learn More →
Skip a Pay

Our technical expertise in web development allows us to create custom solutions to address your unique needs.
Learn More →
Reward Checking

Our expertise in Javascript, Jasper report and ExtJS makes us the ideal resource for your UI scripting needs.
Learn More →
CU Solutions
Elegant Member-Facing Web Solutions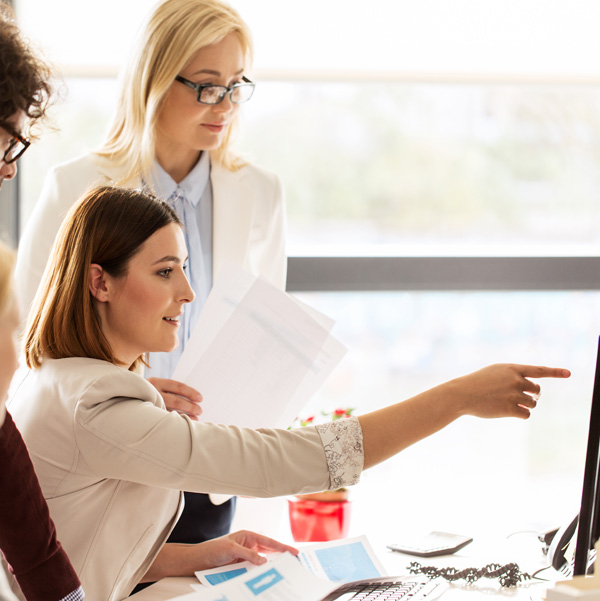 Professional Services
Customized to you.
It's often been said that you don't know what you don't know. This is certainly the case in the world of credit unions, but it's an easy challenge to overcome when you partner with IMSI, since we know credit unions from the ground up. How can we be of service?
Taking Care of You so You Can Take Care of Your Members
Customer service is much more than just a catchphrase at IMSI—it's what differentiates us from others.
We mirror the customer-friendly service you provide your members because you deserve nothing less.
Let's Talk
Our Clients
We serve credit unions throughout the United States ranging from 10,000 to 200,000+ members and $50 million to over a billion in assets.