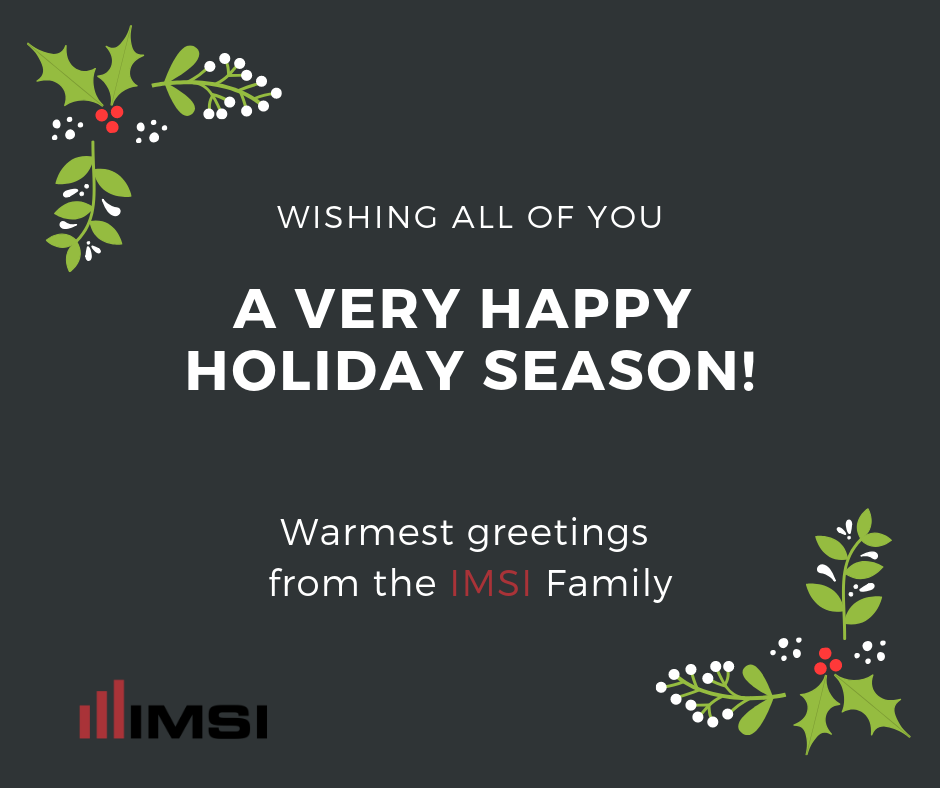 Happy Holidays!
From all of us at IMSI, we'd like to wish you and yours a happy and joyous holiday season, and the very best wishes for a happy, healthy, and prosperous New Year! We are excited for 2019 and are looking forward to working with credit unions nationwide, building exciting and lasting relationships! This time of year can be financially stressful, so we thought we'd share some tips for holiday spending on a budget!
Holiday Spending on a Budget
It doesn't sound very holly or jolly, the holiday season is a time to mind your money – closely. Purchasing gifts for family, friends, teachers, co-workers, and just maybe yourself, can put more than a dent in your bank account.
Many of us experience buyers remorse after the holidays, once we realize that we have more month left than we do money. It doesn't have to be that painful, and with a little bit of planning your holidays will be enjoyable and affordable!
Create a Budget
It's not the most fun part of the holiday season, but it is a very necessary one. Do not set aside bills in favor of gifts. You will regret it come January, and you will spend far too much time trying to catch up. Know exactly what you have to spend, and don't go over budget. Furthermore, do not break out credit cards to bridge the gap. Your $25 purchase will end up costing far more if you cannot pay it off right away.
Make a List
We aren't talking a general list of what people want. More if an itemized list that includes the following:
Name
Gift Idea
Maximum to Spend
Prioritize your list. While it would be nice to purchase $25 gift cards to Starbucks for the school bus driver, mailman, and all 6 of your child's teachers, that's a quick way to be out of $200. And if you don't HAVE an extra $200, panic can quickly set in!
Go Homemade
When it comes to teachers, tutors, neighbors, and others, you can't go wrong with a homemade gift. Look at what you enjoy doing, and create something unique and appreciated, such as:
Baked goods such as cookies, loaves of bread, or pies
Knitted items such as hats, scarves, or mittens
A cutting from your garden
It is important to note that when you give the gift of food, make sure you're aware of any food allergies of recipients. You can also note ingredients on the package, to be safe.
Plan Ahead
While the 2018 holiday season is far from over, you can get a head start on next year. Open a Christmas Club account, create a dedicated savings account, or tuck a little money away with each paycheck.
While it may sound cliche, remember the reason for the season! Spend your holiday season with family, friends, and loved ones – enjoy the time and memories, and don't be so concerned about the "stuff". Eat, drink, be merry, and have a wonderful holiday season!
See you in 2019!