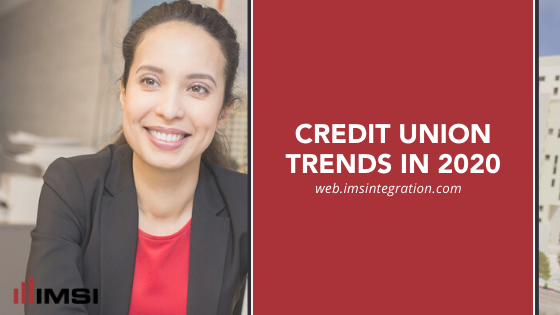 Credit unions are preparing for an unpredictable new decade, which will begin on the brink of global friction, elections, trade wars, and economic instability. However, credit unions can still implement best practices to retain new members by providing an intuitive customer experience. 
Preparing for the economic downturn of 2020.
While it might be a source of worry at the moment, we won't know the true nature of the predicted economic downturn in 2020 until it actually happens. On the other hand, customers often look toward credit unions as a solution as they seek out loans during the financial slump of a recession. 
Physical locations will be a bit emptier. 
The Financial Brand reported in 2017 that through 2022, actual visits to branch locations will decline about 36 percent. 
Gone are the days when a loan officer was the ideal strategy for credit unions since the advent of online loan applications. However, this type of digital loan processing can improve efficiency and profitable lending. 
The advent of digital solutions for typical credit union processes directly correlates with a younger generation that has grown up alongside smartphones and who expect intuitive digital options. Credit union members can easily be updated via text or email regarding their approval status, as well as upload supporting documents.
Everyone will be talking about cybersecurity.
Cybersecurity will also be at the forefront of organizations' and customers' minds after a year punctuated by rising instances of ransomware and malware attacks. Hacking systems that have become more powerful against defense systems and cybercriminals emboldened by their success should prompt credit unions to seriously assess the quality of their security systems. 
Preparing for a new decade.
In 2020, credit unions should strongly consider investing in technology as well as assessing the quality of their digital delivery to customers. 
For example, focusing on how your targeted offers are placed within your online banking platform and how accessible your application is within your system can help to increase the volume in applications. Read more about how to drive more web loan and online account opening applications.
Focus on the members
Credit union service is all about focusing on the members, and you can do this even in the midst of an economic uncertainty. As younger generations begin to explore financial literacy, they'll be looking for solutions that are specifically tailored to them. You can meet those generations where they are by paying attention to their preferences for money management
By ensuring your customers that you have their best interests at heart, you'll more likely retain customers even throughout an economic downturn.