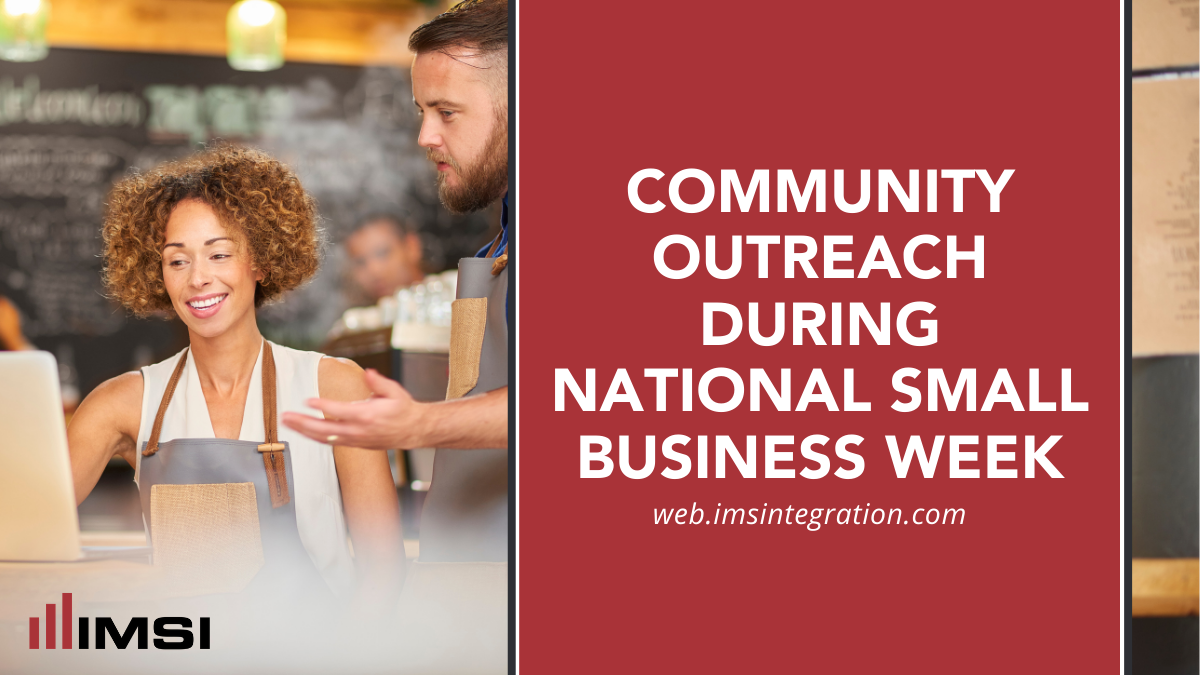 2021's National Small Business Week is coming up. From May 3 to May 9, communities come together to highlight the importance of entrepreneurs and small business owners across the US. And this is also a great time for your credit union to perform some targeted community outreach.
Let's discuss some tips and ideas for celebrating small businesses with your credit union resources.
Why Celebrate National Small Business Week?
Credit unions are (or should be) seen as more than just banks – they are financial institutions with close ties to the communities they serve.
Recently, it's been reported that credit unions are losing out on opportunities to serve small businesses, due to the rise of fintech like Square and Stripe and larger institutions' increasingly focused efforts to capture the small business owner's attention.
But credit unions are uniquely positioned to help small businesses, which means you should be using that positioning to your CU's advantage!
Celebrating National Small Business Week is a great way to build relationships with local entrepreneurs.
Sponsor an Awards Competition or Spotlight
Small businesses need many things, but one of the biggest things they need is quality "air time". They need people and businesses in the area to talk about their brand, products, and services to help spread the word and drum up more business. And that's never been more crucial than right now.  
Millions of small businesses closed temporarily or permanently due to the COVID pandemic, and entrepreneurs need someone to start talking about them again. Credit unions are a great partner in this effort.
There are many ways your credit union can highlight local businesses, and during National Small Business Week, one great way to do this is to host a spotlight or awards competition for local businesses. Businesses can sign up to participate or be nominated by a social media comment or event share, and then you can use a preferred platform to spotlight each business and its purpose. After the spotlight, you can also create polls or contests to let your community members participate in choosing the winners. You can use the Small Business Association's list of awards as a starting point or you can make up your own!
Create a Tradeshow or Event
This one is a bit more time-consuming, but your credit union can also sponsor or host an event where you allow small businesses to set up a booth for a small fee.
Not only does this generate business for you and the participating businesses, but it's also an engaging way to promote your credit union's brand as community-centered. Attendees will associate your credit union with fun "shop local" initiatives, thus increasing the visibility of your brand.
Host a Panel or Discussion Group
Small business owners often feel like their concerns aren't heard in the same way that big businesses are. To combat this, you can host a roundtable, discussion group, or dinner event for local entrepreneurs.
This gives small business owners a chance to network with you and other area businesses and share their struggles, triumphs, and insights with like-minded individuals. It also shows these businesses that you and your credit union are open to building meaningful relationships that will benefit your business and theirs.
Upgrade Your Software to Compete with the FinTechs
Big businesses aren't the only ones that can upgrade their software and score more customers. IMS Integration is dedicated to helping you bridge the gap so you can compete with the big guys while still staying focused on serving the little guys in your community.
IMS Integration is here with a full range of credit union software solutions to take your problem-solving effectiveness to the next level.
Request a consultation today for more information about our credit union solutions.