Credit Unions are known for being a part of the communities in which they do business. A major benefit of using credit union is the sincere desire of both its members and employees to see the credit union succeed and flourish in the community.
CUs have the fortunate position of getting to know both the businesses and consumers within a community, so it's a natural fit that credit unions would take part in community outreach initiatives to provide support to community organizations while boosting awareness of the credit union itself.
Credit Unions are featured in articles across the web, showcasing innovative approaches, awards, and out-of-the-box thinking to make their credit union a standout in the Community Outreach and Philanthropy areas! Below are just a few of the noteworthy efforts put forth by credit unions across the country, but maybe they will inspire yours!
American Eagle FCU | East Hartford, CT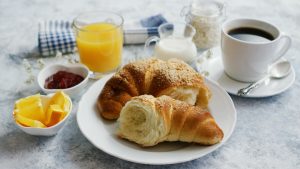 @AEFCU
Employees from the credit union partnered with local coffee shops across 11 communities, to surprise members of the community with free breakfast. Who doesn't love free breakfast?
Bethpage FCU | Long Island, NY
@LoveBethpage
For more than 15 years, Bethpage FCU employees have volunteered their time for the IRS VITA program, preparing more than 20M in returns for low-income Long Islanders. "Those who can help, should".
Involve Employees
When considering steps to promote a successful event, it is important to have the employees on board. Allowing employees to provide input not only shows that you are invested in the success of the event but the suggestions of the employees, too. Creating a buzz early on will help to build excitement, as well as allow those involved in the planning process to coordinate efforts.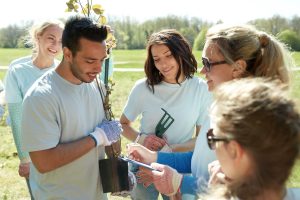 Encouraging employee volunteerism is a great way to support a wide variety of causes in the community. Whether employees choose to participate individually or as a group, extending a part of your CU out into the community puts a face with the organization.
Be Present in the Community
Getting out into the community is vital to engaging with those people you may not otherwise come in contact with. Whether it's providing a free breakfast or assisting in filing income taxes, showing a genuine interest in your community will prove beneficial in the long term.
Partner With Local Businesses
Combining efforts with local business owners will not only build a rapport professionally but also an element of trust and common interest. Additionally, the volunteer pool can grow significantly with the backing of local businesses, and the combination of efforts will increase visibility.
Working with and for the members of the community – and the causes that are important to them – builds a strong foundation that can continue to grow over time. Community outreach efforts are a great way to become a part of the fabric of your community, so start planning, if you haven't already.
IMSI works specifically with credit unions, providing Keystone and customized solutions, tailored just for your credit union. Why not contact us today, and see how we can work together!
How Can We Help?
Please provide your name, email address. phone number and a brief description of your needs and someone will get in touch with you soon. Thank you for considering IMSI for your needs!