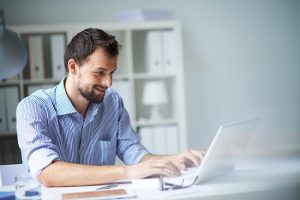 Did you know that Skip A Pay is one reason why many clients turn to credit unions for their lending needs? When members go through unexpected situations that lead to tight finances, knowing that their credit union allows them to skip a monthly loan payment if they meet all the conditions benefits everyone. Rewarding members who make regular payments will keep them loyal to your credit union. Skip A Pay saves your customers' day and boosts your bottom line all at the same time.
If your credit union doesn't offer the Skip A Pay program yet, connect with IMSI to find out how you can get started: web.imsintegration.com/contact/ or download our white paper to learn more. 
Here's how you can make the most out of the Skip A Pay program:
Let your current members and potential clients know you offer Skip A Pay
The unfortunate reality is that many credit unions are missing out on all the opportunities where they can advertise member-focused programs like Skip A Pay. Train your Member Service Representatives to recommend the program to new members. This will encourage them to pay on time so they can benefit from this program in the future. Develop flyers, hang up posters and send out email newsletters advertising the program. Don't make the mistake of failing to let your members know that Skip A Pay exists. If a competitor advertises it as one of their main programs, you risk losing a loyal client!
Inform them of the benefits of the program
The vast majority of us knows the feeling of dread at having to catch up on bills. These negative emotions often make their way to your financial institution, tainting an otherwise healthy relationship with your client. When life doesn't go according to plan and members need extra funds, allowing them to skip on a monthly loan payment and use the money on something else will lead to significant returns when it comes to customer satisfaction and loyalty. To them, it's 110% worth the small fee you'll ask for.
With the holiday season fast approaching and back-to-school season affecting many families, your members are sweating about their bills even as the temperature drops. Whether it's for immediate home repairs, emergency travel needs, an unexpected late salary payment or unplanned expenses, the extra cash flow makes a world of difference. 
Continue to our next blog post in this series to find out the other steps your credit union should take to fully maximize the Skip A Pay program.