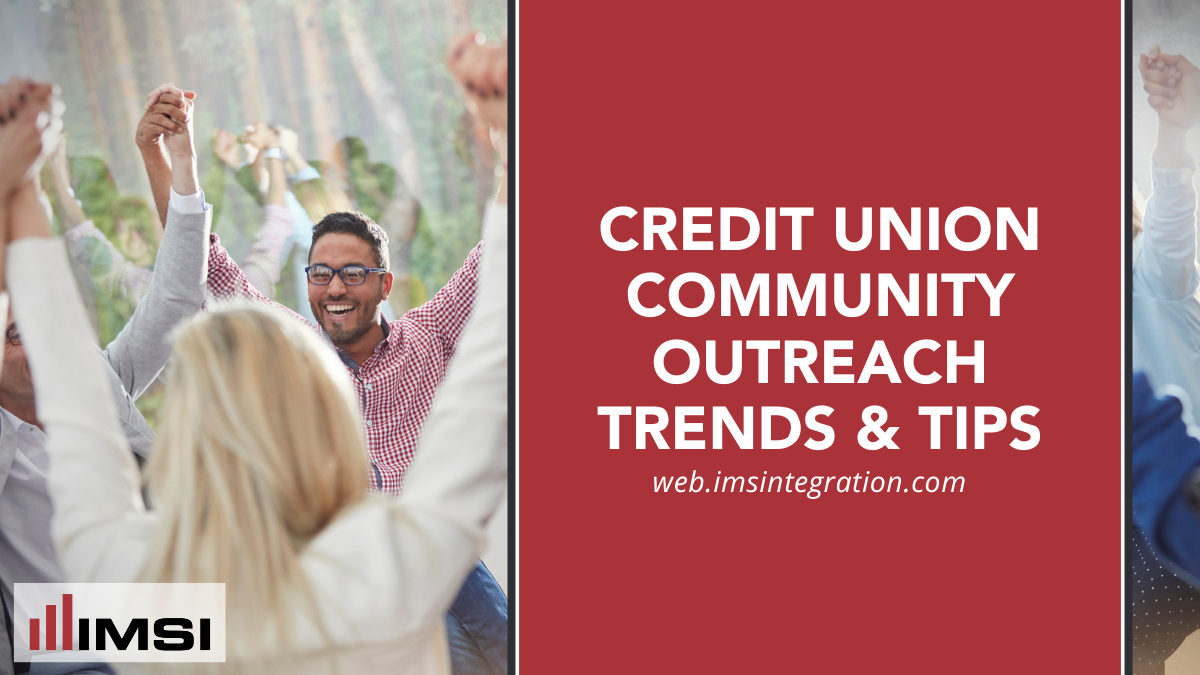 As people become increasingly aware of the importance of financial literacy, credit unions have stepped up to the plate with community outreach efforts. Credit unions are unique because they are not-for-profit organizations. This allows them to focus on offering their members better services and products than traditional banks.
It's important to recognize that credit union community outreach goes beyond its members – it also serves to benefit the broader population.
Credit unions are a vital part of many people's financial well-being. As the economy changes and evolves, credit union community outreach is becoming increasingly important. This article will explore current trends and offer tips for credit unions looking to expand their reach and engagement in their community. From partnering with local organizations to utilizing social media, there are many different avenues for credit unions to make an impact.
Why Do Credit Unions Do Community Outreach?
There are many benefits that come with running successful and impactful credit union community outreach programs. It strengthens your credit union's brand, while also helping create positive change in the communities that you serve.
More and more, we're seeing consumers look at brand transparency and advocacy when it comes to choosing which brands and institutions to give their money and resources to.
The goal of community outreach is to spur community engagement – and your credit union can do that in lots of ways. It can be as simple as offering budgeting and personal finance classes or as complex as running fundraisers, events, and other community-centered initiatives that run all year long.
Tips to Boost Credit Union Community Outreach Efforts
You can create opportunities for community outreach and engagement with your credit union's resources and staff, and it all starts with a community engagement plan. Similar to any other business or marketing venture, it's always best to start with your big goals and vision – this is your community charter. You can reach out to other community leaders and groups to help determine what items and events would best serve your community. You can also survey your current members to see what their unique needs are, especially those tied to their financial health.
From there, you'll create a list of events, ideas, and resources that will help you reach those goals.
Here are some quick tips to help guide these discussions and planning sessions:
Lead with inclusivity

: Most communities are made up of diverse groups. They may be diverse in their financial situations, races, sexualities, industries, and more. The more you cater to these niches, the more effective your credit union community outreach can become.

Leverage technology

: every community has several (even hundreds) of social media groups dedicated to the diversity we mentioned above. You don't have to sit in the town hall meeting to find out what the biggest opportunity zones are for your credit union to make a large impact.

Evolve as you learn

: community outreach is a multi-faceted, evolving project. New issues are always replacing old ones, and some things that haven't been an issue for years will come back into the fold. Your community outreach efforts should take these changes into account as you work with your members to create helpful solutions and resources.
Lead with a Sense of Purpose
Your credit union community outreach goals should be created with a core sense of purpose. For example, if there are many people in your community struggling to find work right now, that purpose could be financial education. You can offer free classes and workshops for budgeting and even partner with local libraries and tech centers to help those searching for jobs with access to devices they need for their search.
As you embed yourself and your credit union into the communities you serve, it's often very easy to spot a few high-priority needs that aren't being met, from housing to food, a shortage of childcare options, and more.
We'd recommend you begin with two tracks: one that has a goal related to financial security and/or education, and one that serves a need that is specific to the community your branch is located in. As another example, clean water is not an issue for every community, and there are different levels of need in each community for those that are unhoused. CUs around skid row, and other large cities, may have a large unhoused population – this is a great opportunity for community outreach initiatives based on housing and basic human needs. But if your credit union largely serves suburban populations, creating food banks for the unhoused isn't going to have the same impact.
Once you've created your two purposes – one based on financial needs and another that targets specific needs in your community – you can start creating events, compiling resources, and researching effective ways to combat these issues. This will mean a lot more to your member base than a single canned food drive or ambiguous fundraiser.
Reach Out to Your Members – Early and Often
You also have a great resource that can help you measure the pulse of your CU's community – your members! Every one of them is plugged into all the events, issues, and excitement that come with a new year, season, and month.
Instead of relying on your marketing or outreach team to come up with all the ideas, why not ask your members? You can get great insights into the community's biggest needs, all from the teller desk as your members are depositing paychecks and doing their day-to-day banking.
This includes your online community, too. And you can help foster discussion by rewarding those who speak out and actively engage with your polls, questions, surveys, and discussion threads. There are lots of ways to reward active members, including giving them moderator access, offering free merchandise, discounts on classes, and gift cards to local restaurants or other businesses, the list is endless.
An Updated Website Is Perfect for Documenting and Spurring Community Outreach
One of the biggest hurdles credit unions face is the lack of online presence and innovation. Across industries, we can see how easy it is for high-quality events and outreach initiatives to get glossed over or even forgotten, simply because you didn't have the information available on your website and social media accounts.
Your members (especially the younger, digitally native ones) expect a certain quality of UX (user experience) on the websites of the brands they purchase from. Your credit union is no different. Website upgrades and app integrations should be a priority in 2023.
The easier you make it for your members to find credit union community outreach initiatives and signups, the more they will see how invested you are in creating a cohesive and supportive experience for your member and the communities in which they work and live.
IMSI offers targeted and professional services that can help you make the most of your credit union's web presence. Whether you are looking for custom web development or assistance with UI scripting and batch scripting, we can help create a more cohesive website that serves your members, and your communities, better.