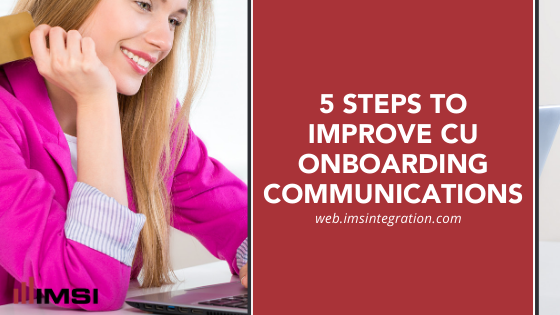 If you've read our previous post on optimizing your credit union's account opening and onboarding process, you'll know that immediately after opening an account is the best time to reassure your new members that they made the right choice to trust your credit union.
Take a look at five steps you can follow to supercharge your onboarding email communications:
Start by thanking them for their business
A simple 'thank you' goes a long way. Sending automated thank you emails a day after members open an account is easier than ever with the help of marketing automation tools. It's a quick and cost-efficient way to start off your member relationship on the right foot.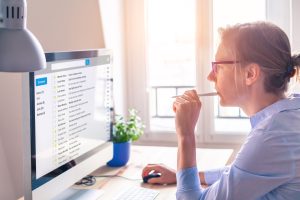 Encourage active usage of their account
After sending the thank-you email, it's best to send a staggered series of emails that encourage account feature activations and usage, such as automated savings, bills payment, and others. Use your chosen automation tool to customize these emails based on what the member has used. This process improves member retention and also supports your bottom line.
Personalize the communications
For a more advanced and effective method of personalization, you can also customize onboarding communication to the type of account that was opened and to the member who opened the account. For example, new members receive a different email than existing ones who opened a different account. The latter are best sent communications that recognize and reinforce your growing relationship with them. Note down these different types of communication flows and develop a library of messages.
This type of communications offer a great environment for testing protocols. Marketing departments can easily see the type of offers, visuals, language and content that works (or doesn't!) with members. These findings are often used in improving communications aimed at strengthening member relationships as well.
Expand improvements to other communications
Once your marketing department is more experienced at using these automation tools for onboarding, they can then start to personalize other communications, solutions and offers across all forms of media. Whether it's through in-branch communications, email, text messages, or snail mail, the insights you've gained through testing and learning from previous attempts will be priceless.
The moment credit union marketers record and determine what members experience when opening an account and then take advantage of the power of available automation tools, they can then make sure that the new member experience starts on a positive note. This plants the seeds for a mutually beneficial, long-term member relationship.
Before optimizing your onboarding communications, make sure that your credit union online account opening process is fully optimized. With IMS Integration's online account opening solutions, benefit from a fully customizable and Keystone-integrated application that delivers an easy, streamlined user experience. Let's talk: send us a message or call us at (888) 356-6043.