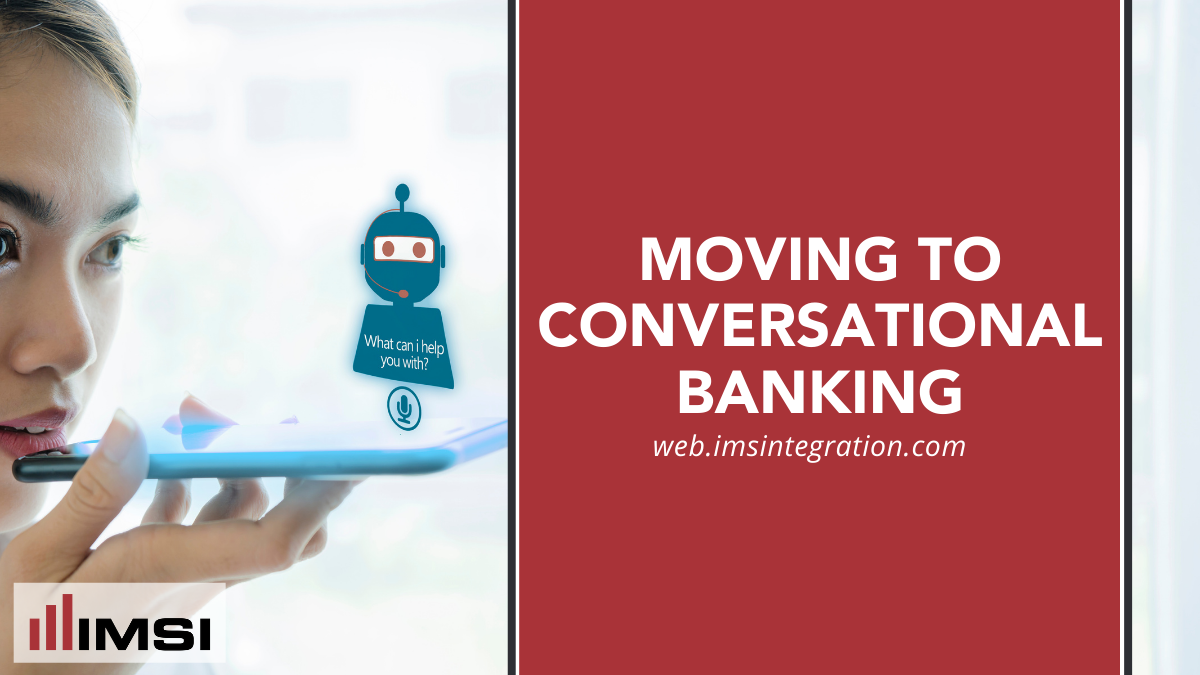 Digital transformation has been moving financial institutions from traditional banking models to online banking models and beyond. As member needs grow and change with the advancement of technology, the approach to customer service must evolve with it. Part of the transition from traditional banking to the future of banking involves the inclusion of conversational banking.
Traditional banking is based on a one-to-one model of financial customer service – and while this practice is still important when mixed with technology that can increase efficiency, convenience, and member experience. Let's discuss what conversational banking is and how it could benefit your credit union.
What Is Conversational Banking?
For the last several years, and especially throughout the multiple waves of the coronavirus pandemic, we have seen exponential growth in conversational user interfaces: messaging apps, chatbots, voice-activated software, and more. These tools are a great opportunity for bridging the gaps between the old-school benefits of one-on-one banking conversations, meetings, consultations, and Q and A sessions versus the convenience of online banking and drive-thru ATMs.
Conversational banking stems from this need for banking members to communicate via technology with the brands and services they use and buy from. The foundation of this banking style is built on interactions between members and non-human interfaces. But just because a live credit union representative isn't talking to your member, that doesn't mean the interaction can't be intuitive and helpful in much the same way as a phone call or a discussion with a credit union employee.
When done correctly, you can leverage the power of conversation to help your members find the solutions they need and navigate those conversations to also recommend other products, services, and solutions. Rather than replacing interactions between members and credit union employees, these methods can augment and enrich the member experience.
The Benefits
One of the biggest benefits of conversational banking is that it lends itself to widening a credit union's omnichannel approach. You can increase the number of touchpoints in the member journey, increasing the chances that your credit union solutions and insights can create a positive impression on members and potential members.
The use of hybrid technologies also helps cater to different types of member preferences. You can incorporate more phone calls and on-premises visits for those members who would prefer speaking to a live credit union representative. And for those who would prefer to use self-service channels over visiting a physical branch location or making a phone call. Digital solutions continue to gain popularity as online and mobile banking is a more convenient and safer option for people today.
It's also important to remember that personal service doesn't necessarily mean face-to-face. Conversational AI software and applications can often be as satisfying for online members and prospects as other methods of communication with a brand or financial institution.
Conversational Banking + Superior Software = CU Success
Your members want to have control of their banking needs, but they also want to be able to depend on you when they need financial education or advice. IMS Integration has a host of premier solutions for Keystone users that can help keep your credit union competitive and relevant compared to fintech and big bank institutions. You can take advantage of online offerings like web loan applications, online account opening services, Infuzion, and reward checking by leveraging our expertise in Keystone, Java, JavaScript, and other credit union-specific professional and comprehensive services.
By partnering with IMS Integration, you will be able to streamline operations so you can optimize your conversational banking assets and spend more time helping your members when they need you most.
Check out our website for more information, or contact us today if you have questions.