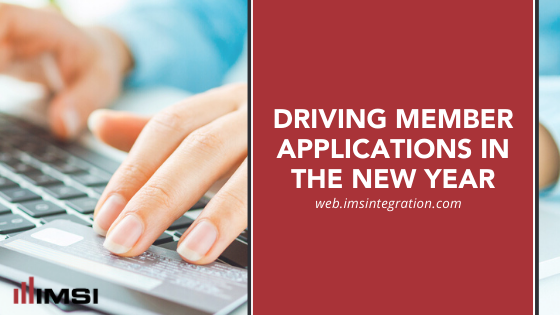 Financial stressors often make their way into the credit union—job loss, car repairs, health issues, and other related, unexpected expenses can prompt potential members to submit applications.
However, those desperate for a financial solution likely aren't combing through your website diligently looking for a solution. You'll want to be crystal-clear in the way you demonstrate your credit union's benefits. Credit union members are accustomed to fast solutions (especially as younger demographics become credit union members), so you don't want your members to be dissuaded by your CU's solutions. 
If you're looking to create a new web loan application, IMSI provides an online loan opening solution:
This online opening solution, tightly integrated into Keystone, integrates

your

credit union brand and image and allows for automated account decisions. 

The solution creates the new account record and the new share account product in the Keystone core. From there, the initial account can be funded from external sources via ACH, EFT, and Paypal. 

The account opening solution begins with eligibility validation and identity verification and ensures Patriot Act compliance. 

New applicants can save and restart an application if needed and can receive automated notifications about their status. 

From there, the applicant can enroll in ATM cards, online banking, overdraft protection, eStatements, eAlerts, eNewsletter, and more.
To show that you can provide for members during a time of crisis, you can advertise benefits such as Skip a Pay to members, which allows them to select when they'd like to skip over a loan payment. The IMSI Skip a Pay integration can identify accounts that are eligible for this feature and add notes to those eligible and non-eligible. 
Don't forget about your onboarding communications—once the application is completed, the journey is just beginning for the member. They still need to receive the tangible benefit (the loan), so you'll want to set them up on a straightforward path to receiving it without any confusion. 
If you're looking to drive more web loans and online account opening applications, we can help to use our vast knowledge to address any complex issues that you have. Get in touch.